Summer researchers in the CoW Tree Ring Lab have started a new project!
Early Wednesday morning, the group met with a new client, Don Gingery, who is interested in learning the age of his barn located in the Wooster area.
He brought in a few pieces of wood for us to check out and determine if they were good enough for processing. The oak samples did pass the test and qualified for sampling.
Some things we consider:
How many rings can we see with the naked eye? If there are only around 30 rings, that would not be a good sample for dating and comparing to the Ohio master chronology.
Is the sample whole? We look for the presence of both the outermost and inner rings to ensure we can obtain the most data. It is difficult to date structures if the outer rings are missing because we do not know exactly when that particular tree was felled.
Variation in ring width? The more variation between rings, the more interesting the data will be for us when looking at the tree's relationship to precipitation records.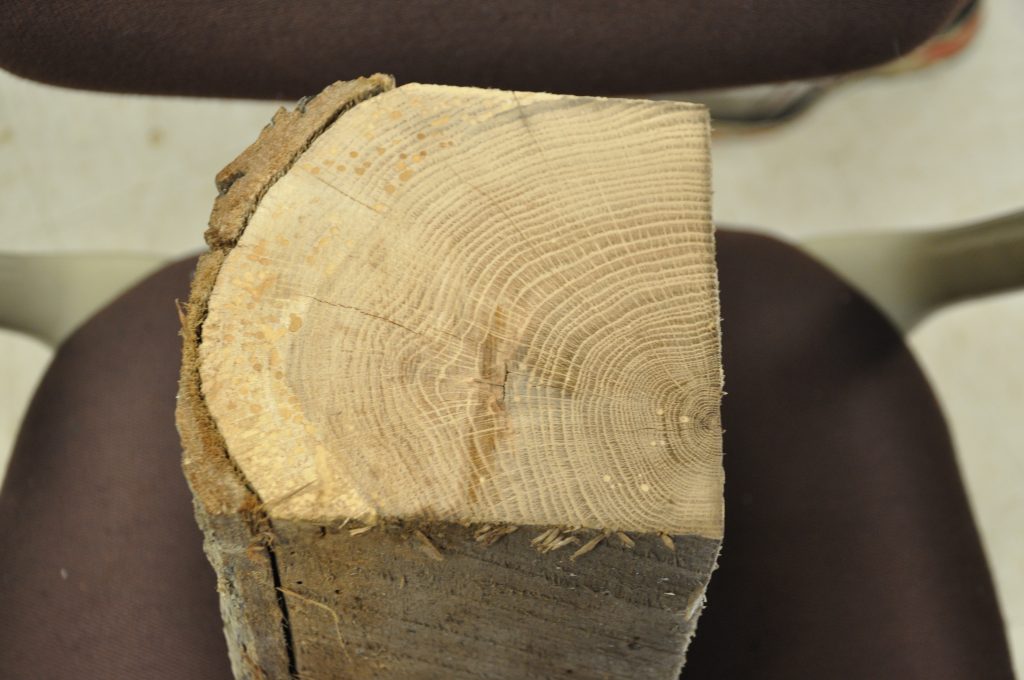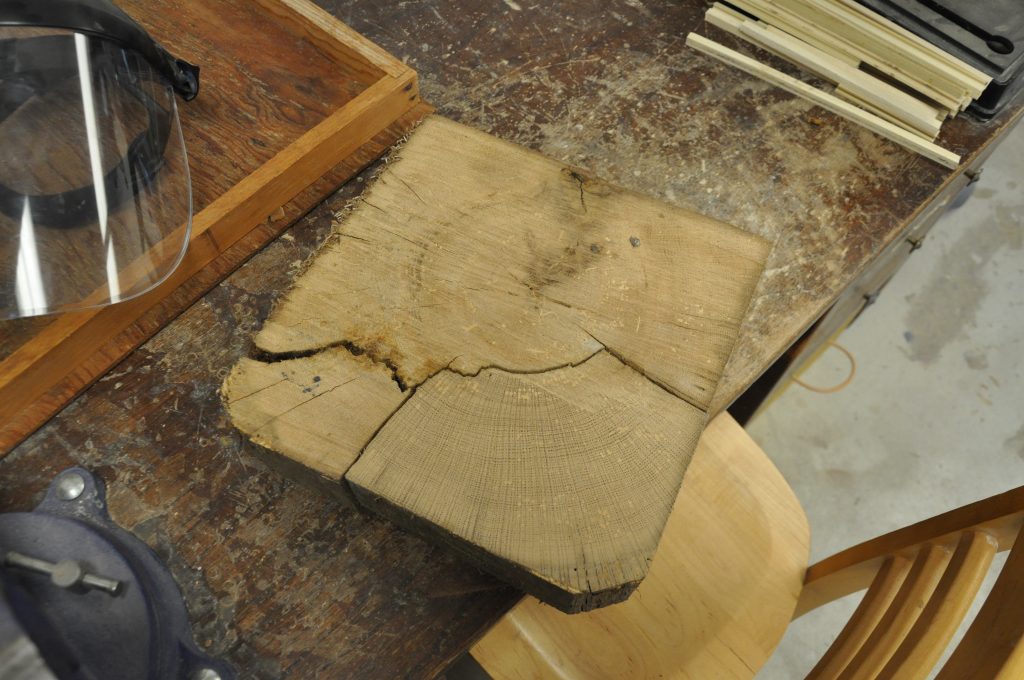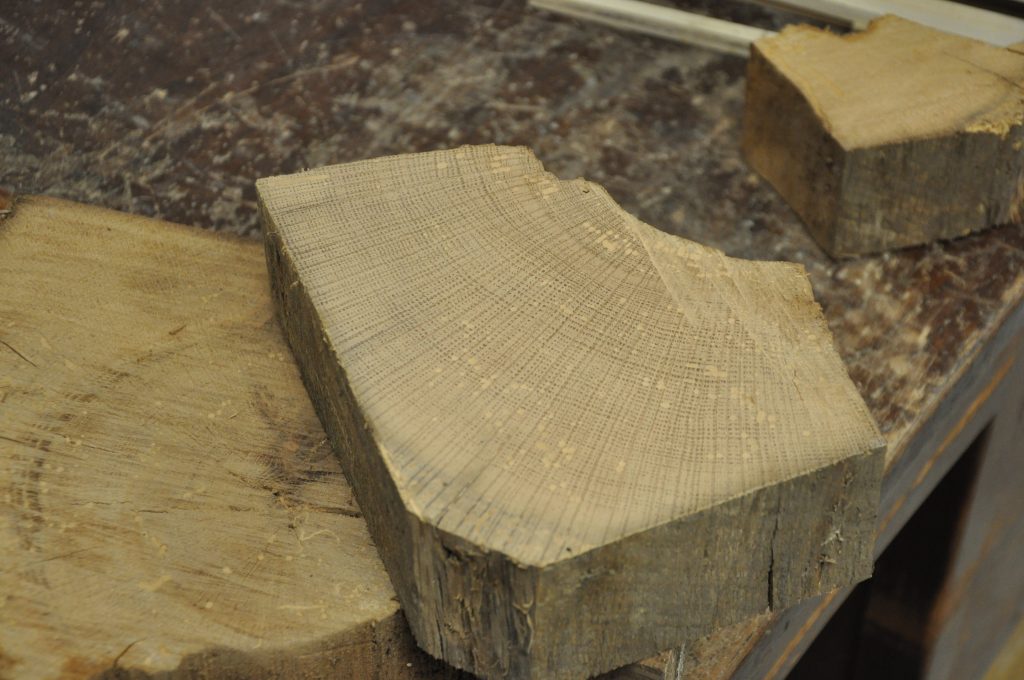 To prepare the samples, Josh sanded the oak slice on the belt sander to polish its surface while Juwan and Dr. Wiles worked on obtaining a core from the other oak beam. This was done with a drill and special hollow drill bit. Two cores were extracted and immediately mounted.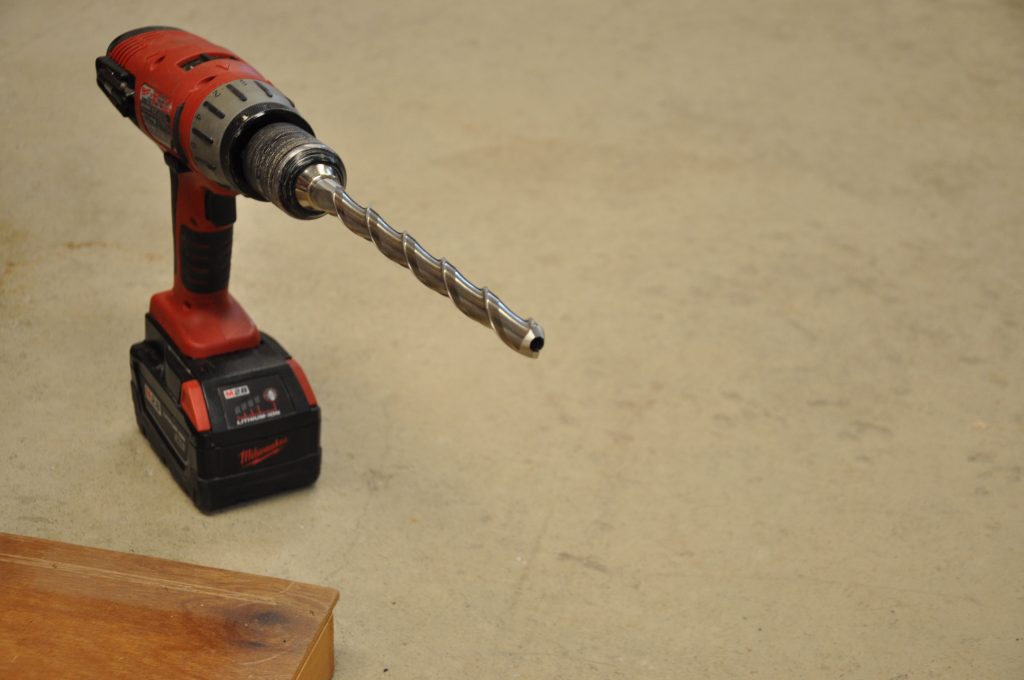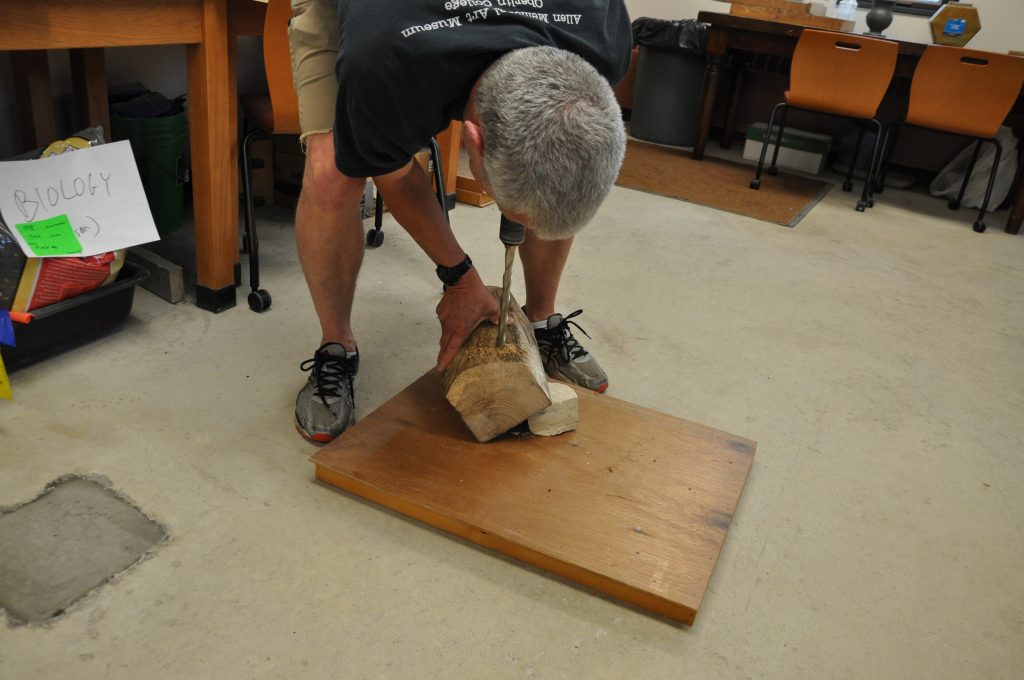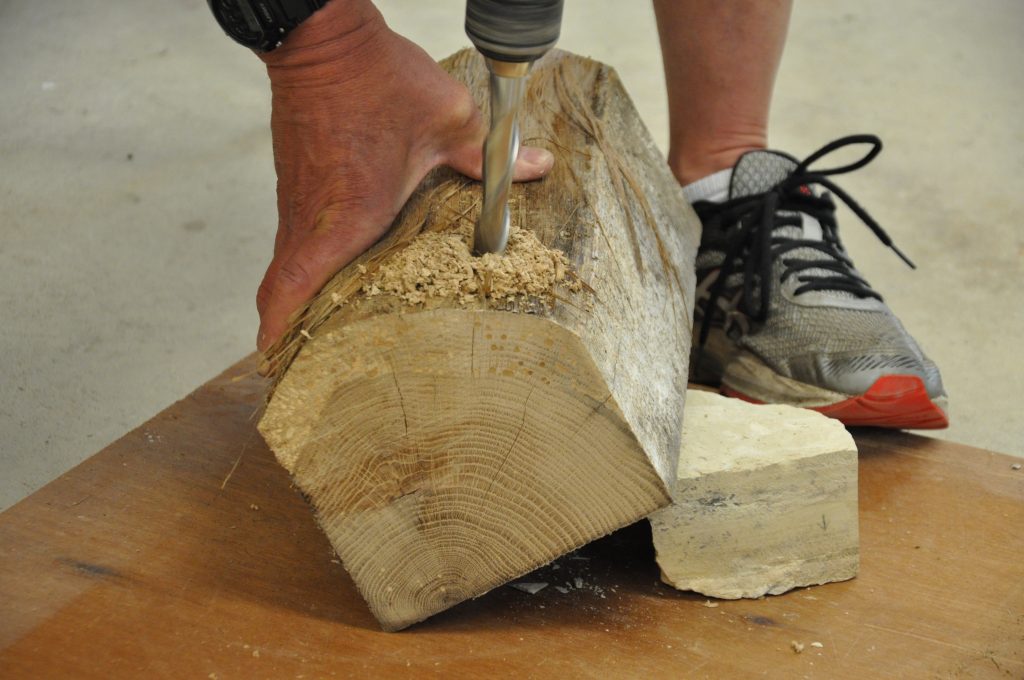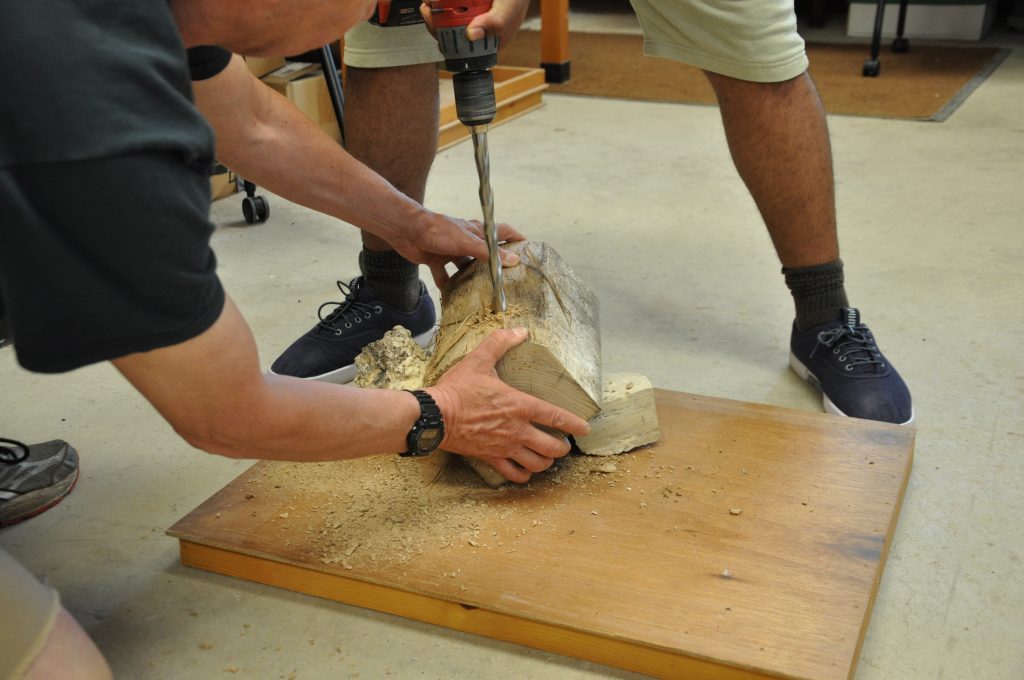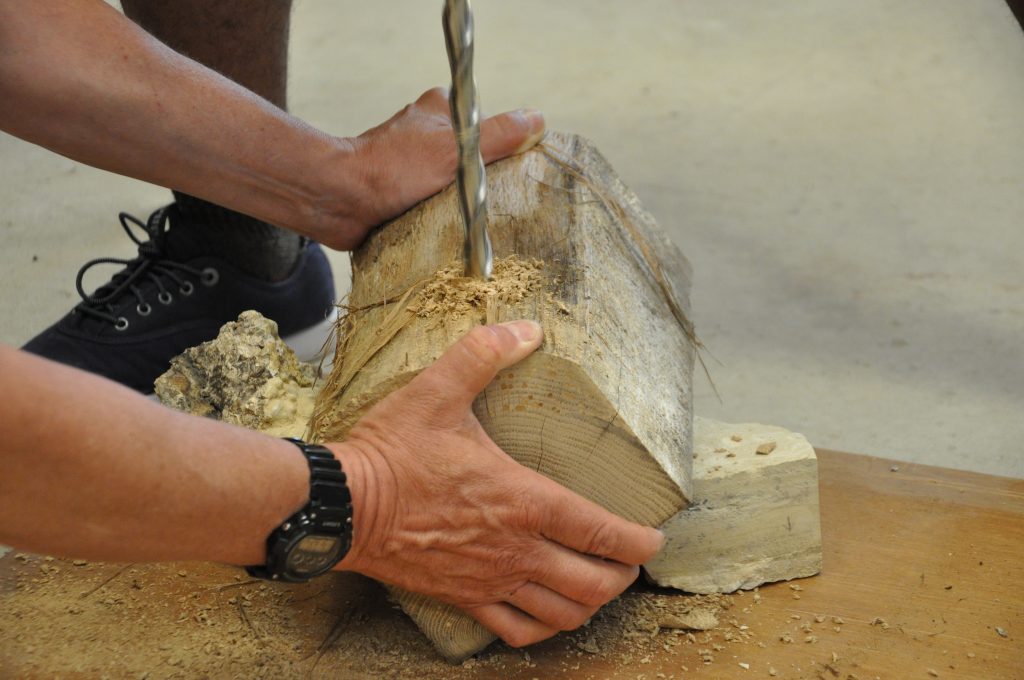 This drill bit is different from the hand borers used at the Holden Arboretum because it provides us with a core of a larger diameter. This is beneficial in studying the rings under the scope because we can look at a larger area of each annual ring. This drill is often used by the Tree Ring Lab when coring beams of structures rather than living trees.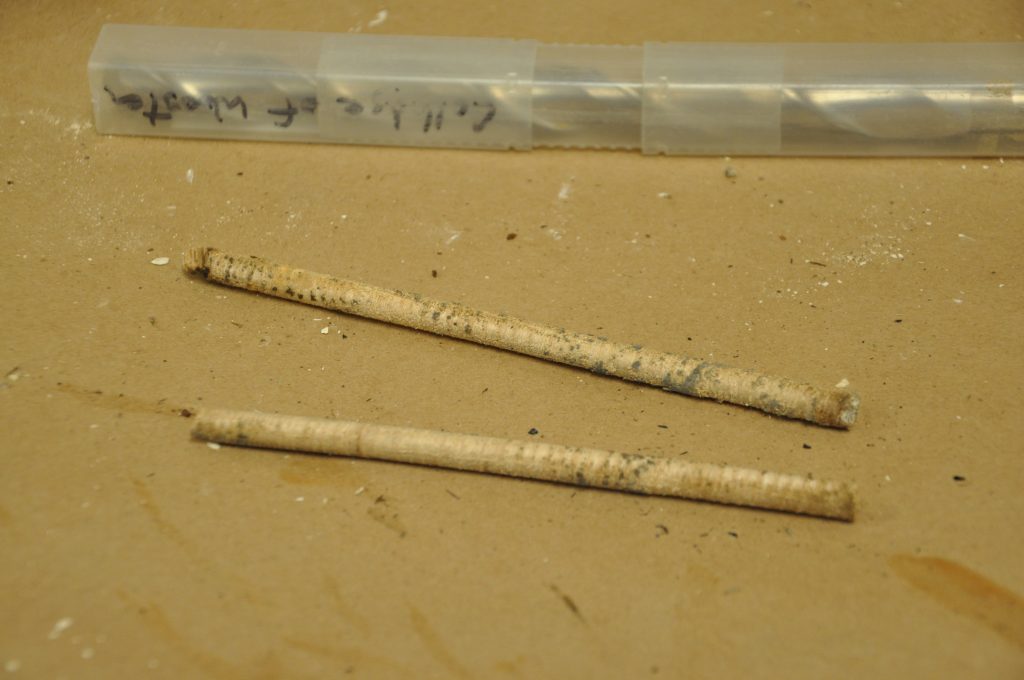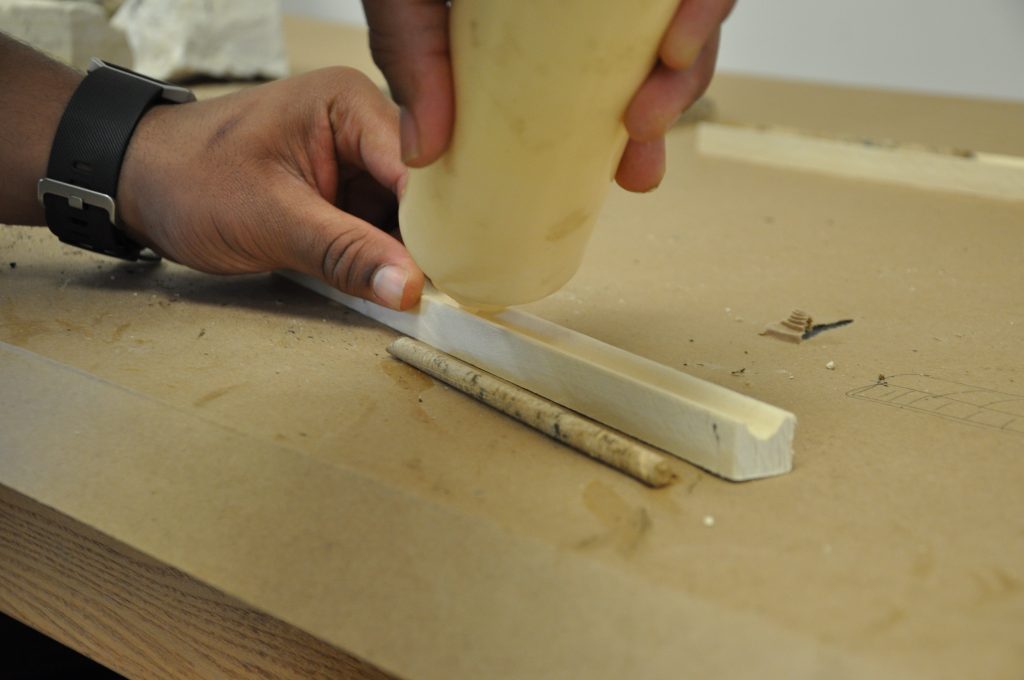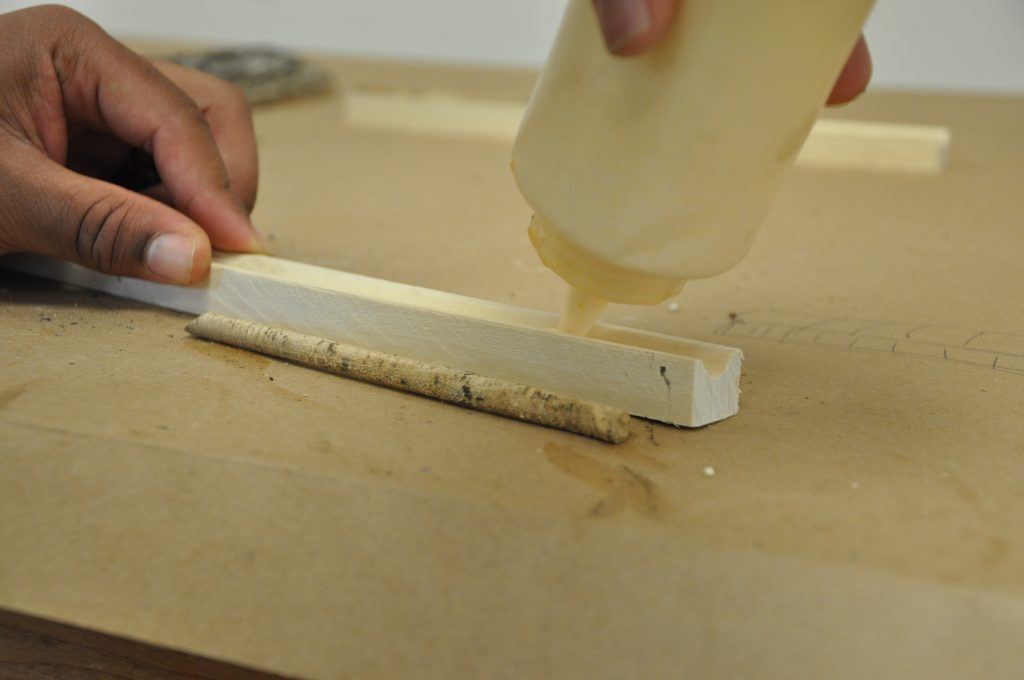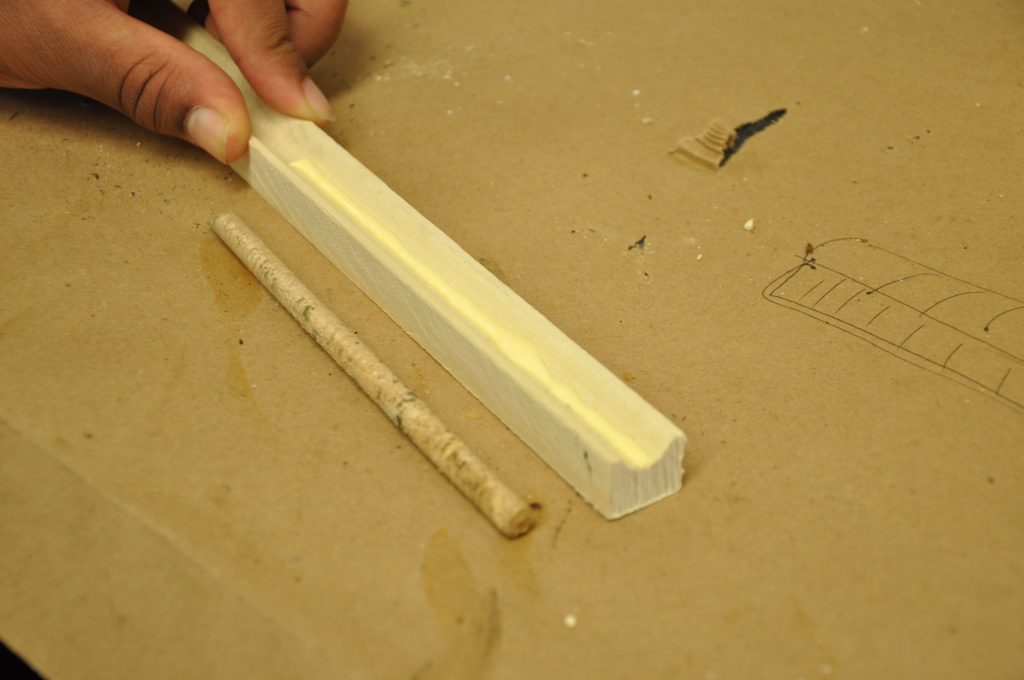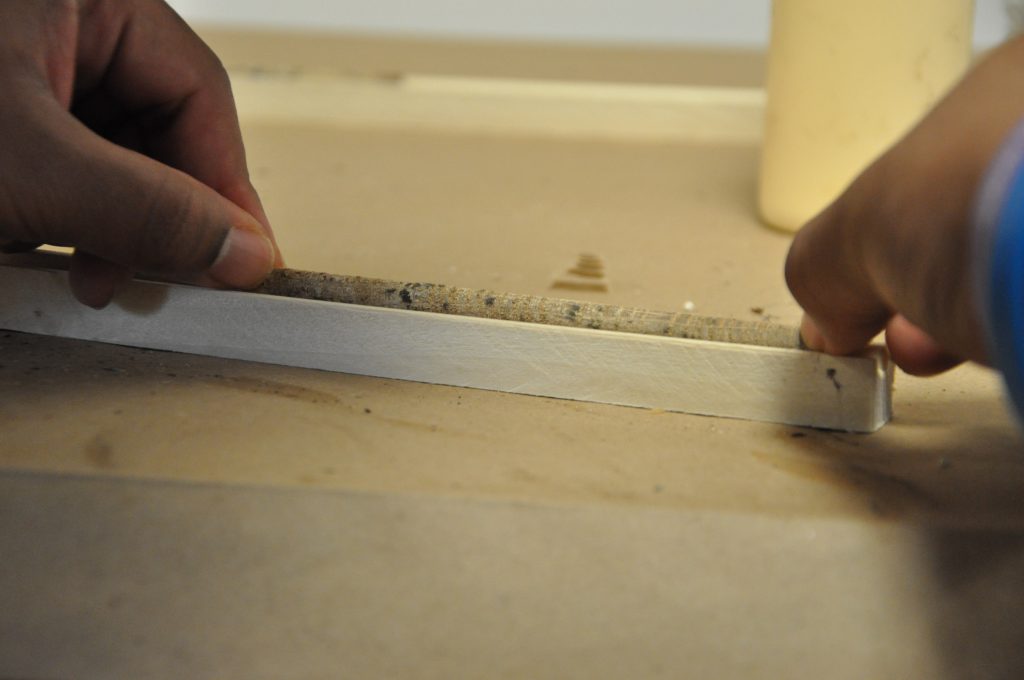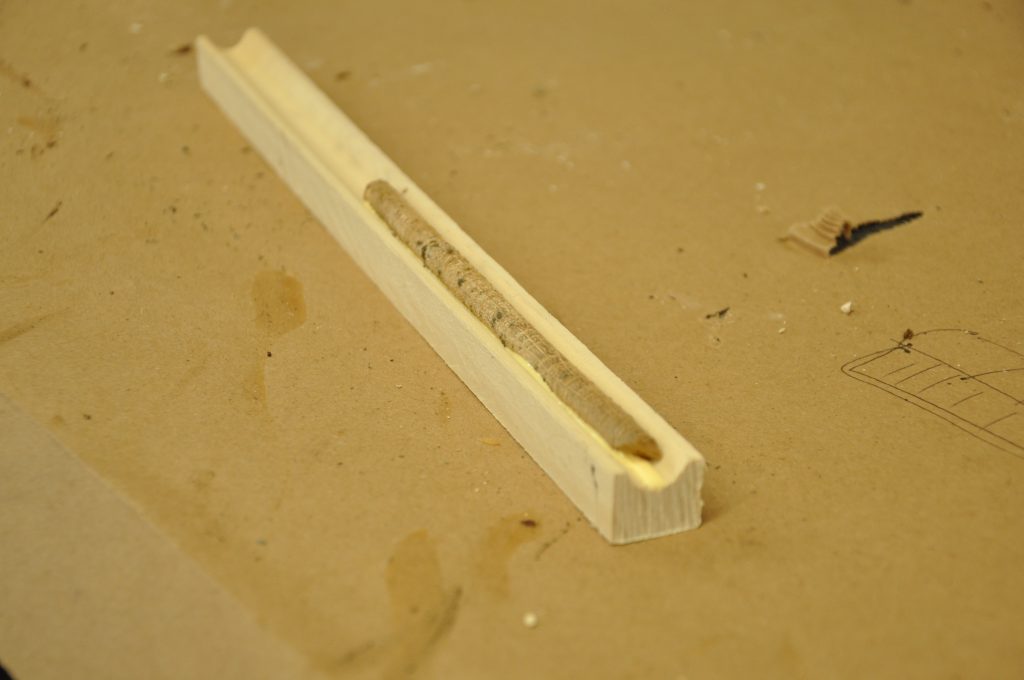 When we returned this morning, Juwan, Victoria, and Kendra sanded and polished the two cores. Kendra is now working on measuring the ring widths under the microscope. Next steps include cross-dating and comparing these measured series to other Ohio records. We hope to then be able to provide our client with a report of our findings including a calendar date for the Gingery structure.
Stay tuned for updates!!
---
Our final report can be found here.