Brown's Lake Bog, located near Shreve in Wayne County, Ohio, is a nature preserve and National Natural Landmark that was established in the 1960's. College of Wooster students have been involved in several past projects at Browns Lake Bog including sediment coring and ice drilling. Last week, the 2018 AMRE students ventured to this local spot to collect tree cores from some red and white oaks in order to perform some climate analysis for the Nature Conservancy and the Friends of Brown's Lake Bog.
Brown's Lake Bog is one of a few remaining peatland sites across Ohio that contains an open kettle lake surrounded by a floating sphagnum moss mat. These features are glacial relicts and the knolls surrounding the bog are glacially-formed hills called kames.
This field site is known for its diverse and rare plant community which thrives in the bog's special acidic and nutrient-poor environment. More than twenty rare plant species can be found here.  The carnivorous Northern Pitcher Plant (Sarracenia purpurea) is one of the rare species that attracts bog visitors.
After checking out the kettle lake, the tree ring lab group hiked the short trail to reach the trees sitting on top of the kames. The AMRE students sampled 6 of the oldest white and red oak trees.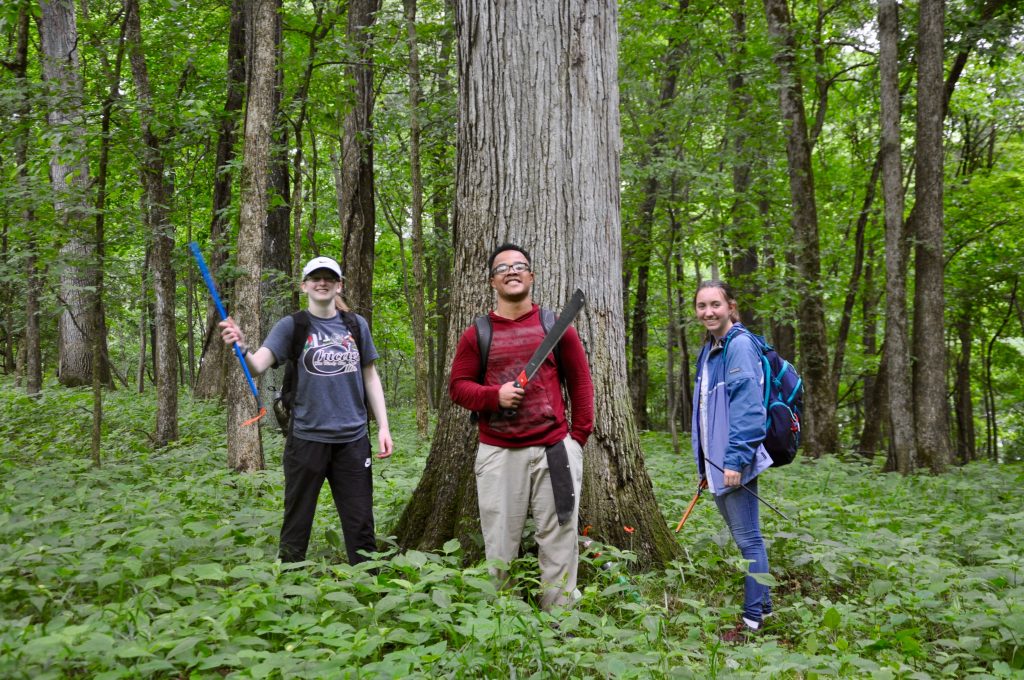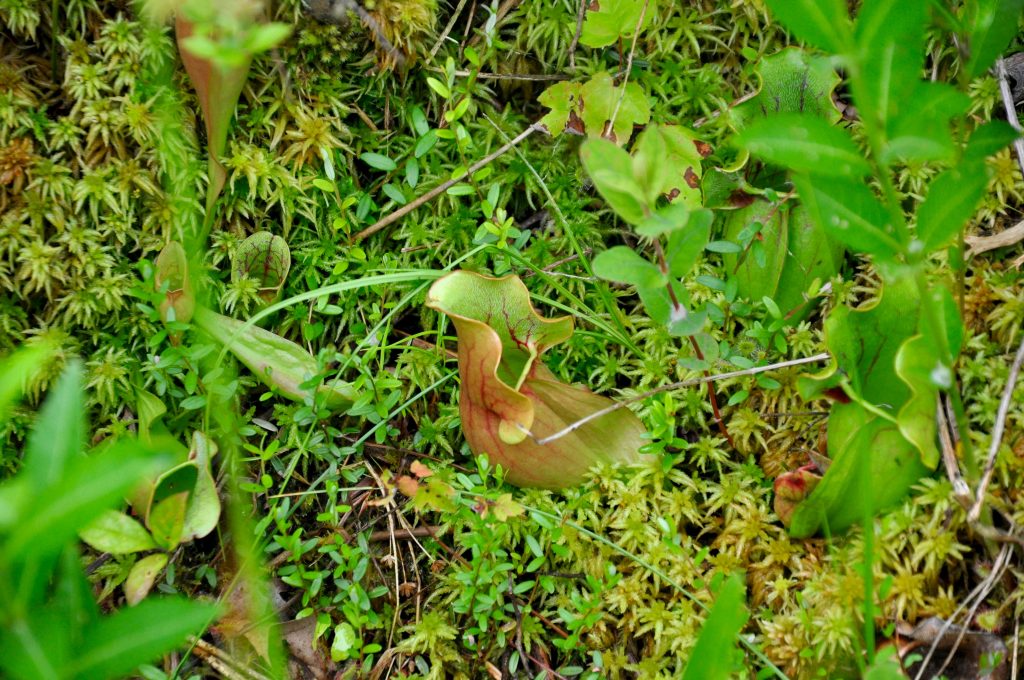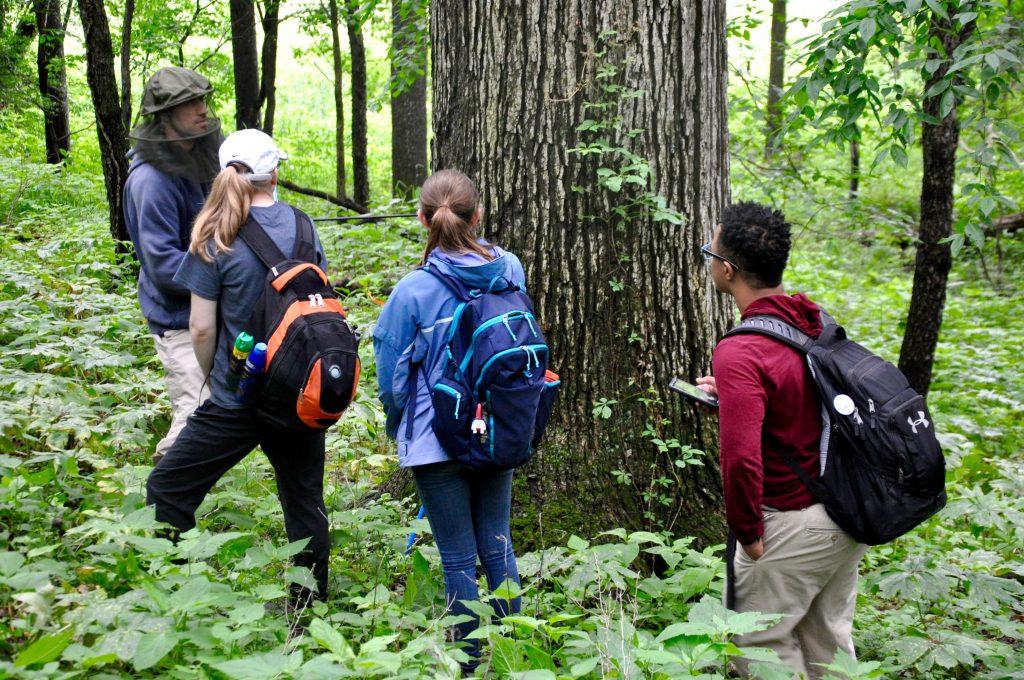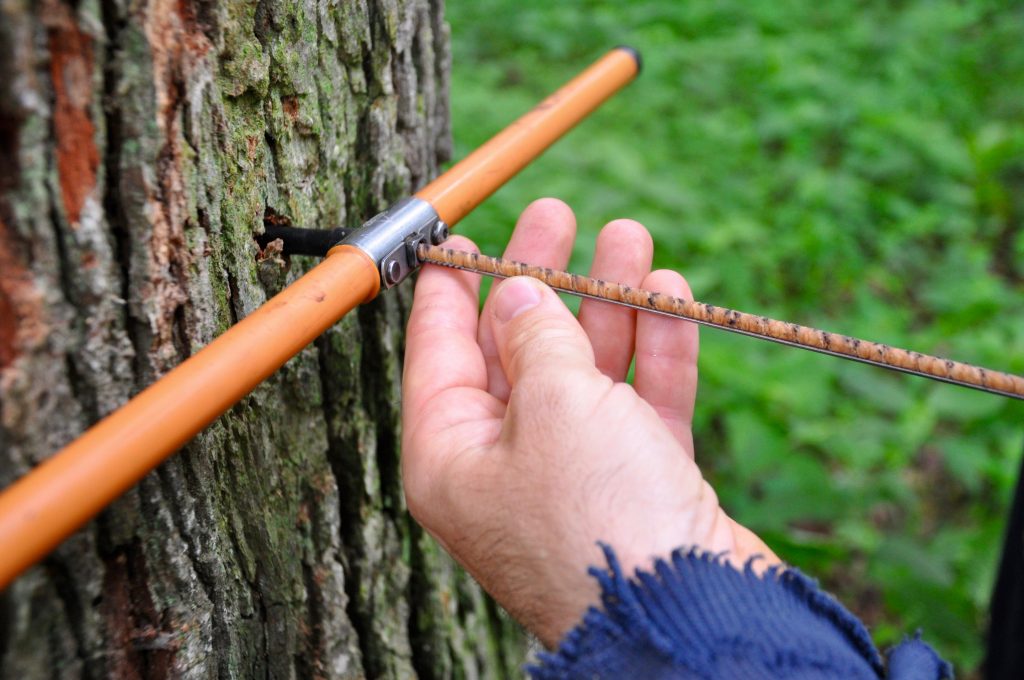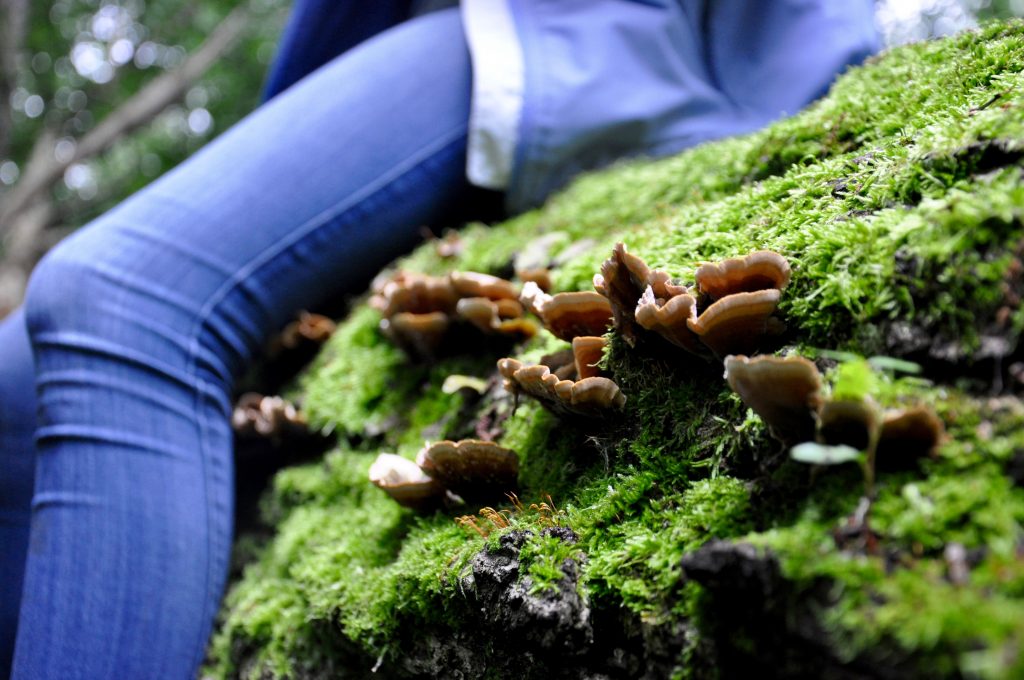 Upon returning to the lab, the group mounted up the fresh cores and prepared them for counting and measuring ring widths. This week, Kendra and Alexis are working to update the local chronology and perform various correlations with the data. The final product will be an official climate analysis report.
The map below displays a positive correlation between ring width and precipitation during the months of June and July in the local Wooster area. These months displayed the highest p values and correlations (as shown in the bar graph), which is why these months were selected while creating the map using Climate Explorer. A positive correlation suggests that the more it rained, the better the trees grew (this is expressed in wider ring widths).
Stay tuned for more of their results!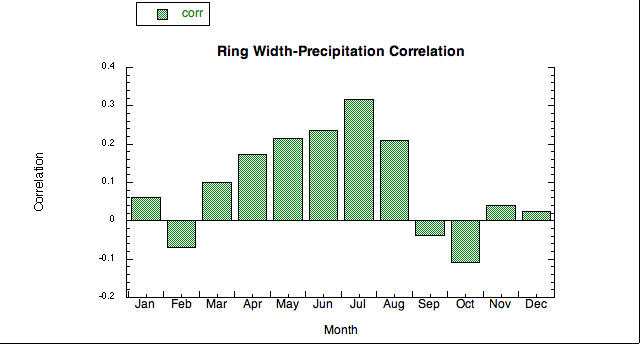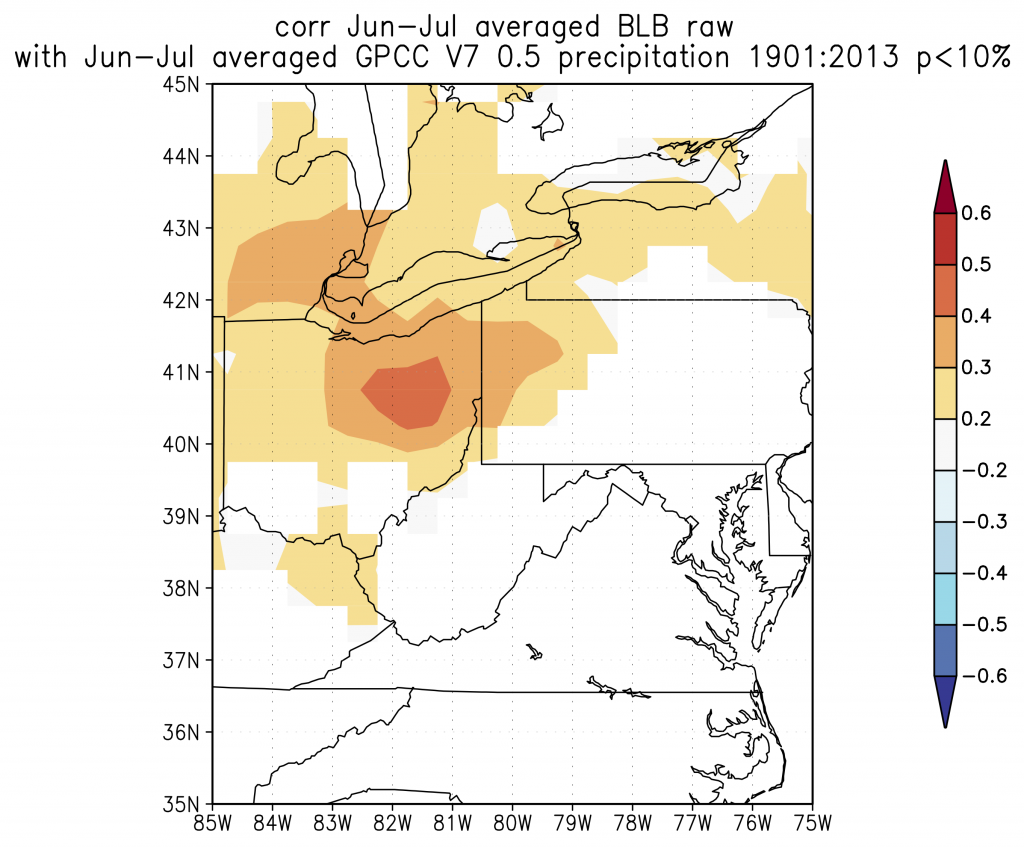 ---
Read our complete dendroclimatological report here.